Barcelona (Barca) Retro Replica and Vintage shirts & jerseys
Brand new historic reproductions of Barcelona shirts and original vintage shirts from years gone by.
Eden Hazard Back Signed Chelsea Home shirt 16-17 Fan Style - OS
Price: £280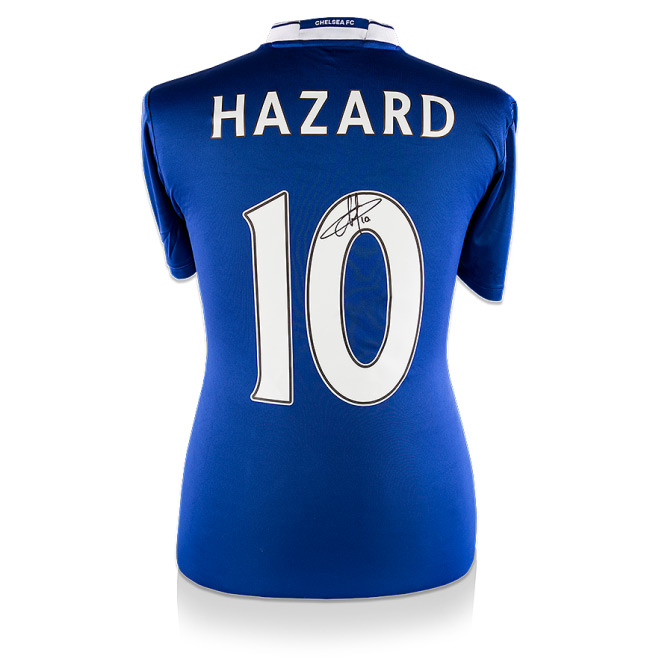 BUY NOW
2016-17 season Chelsea shirt signed by the Eden Hazard during a private signing session organised and conducted by Icons in London on May 30th, 2017. Also comes with an official Icons Certificate of Authenticity, which is signed by Icons CEO Dan Jamieson and carries an unwatermarked image of Eden signing the item.